Program of Bachelor of Science in Civil Engineering offered by Department of Civil Engineering at CUI Abbottabad was granted Re-Accreditation by Pakistan Engineering Council:
On Ocrober 2020, based on the satisfactory level of comlpiance against accreditation criteria/ quality standards, particularly the breadth and depth of the curriculum, QMS, implementation of the Outcome based Assessment procedures & CQI, re-accreditation is decided as under:
Reaccreditation is granted for intake batch 2015 under level-II (Manual-2014) of First Schedule.
Re-accreditation of Intake Batch 2016 is also recommended under Level-II (Manual 2014) subject to compliance report on weak areas.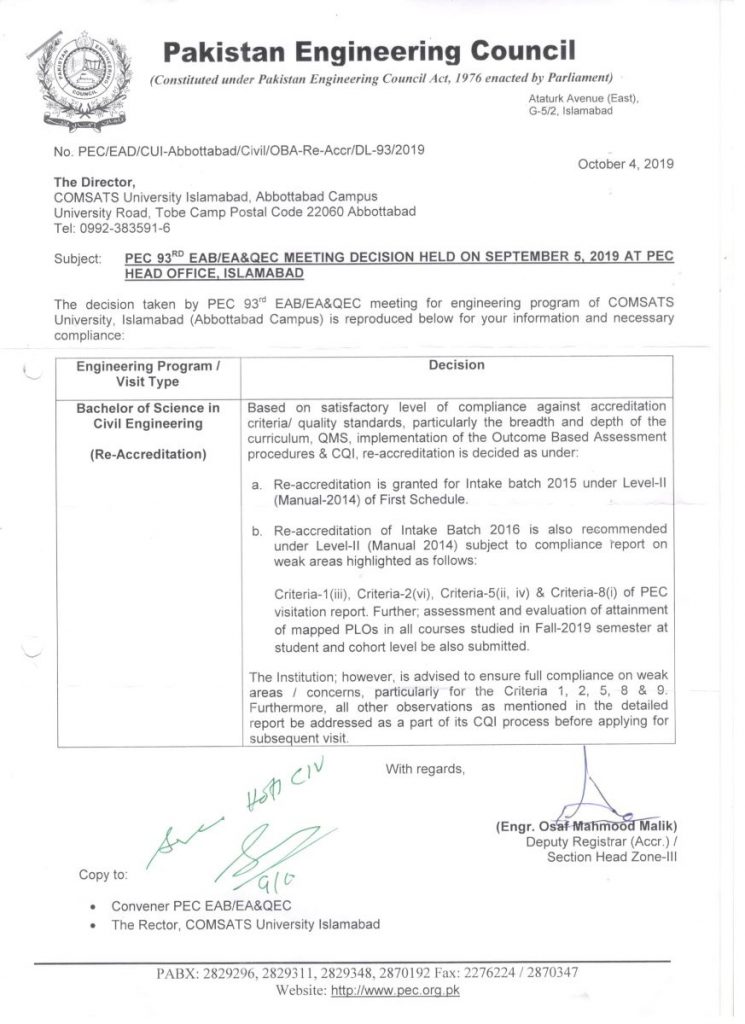 On August 2020, based on satisfactory compliance submitted by COMSATS University Islamabad, Abbottabad campus as per PEC 93rd EA&QEC decision, re-accreditation is granted for one(01) year i.e. Intake batch 2016 under Level-II, First Schedule of PEC Act, 1976.