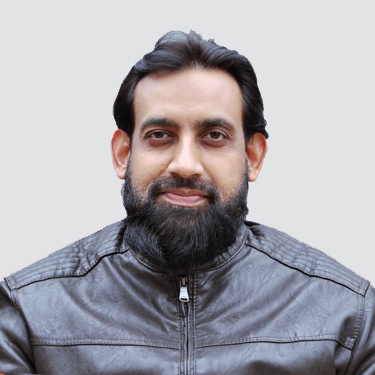 Welcome to the Civil Engineering Department of COMSATS University of Islamabad, Abbottabad.
Launched in 2012, Civil Engineering is a relatively young and highly regarded department of the campus. Our vision is to earn national and international recognition by transforming this department into an interdisciplinary collaborative hub of innovation and research in civil engineering. We are well underway working towards that vision by taking steps in that direction, including, for example, a mechanism for continuous curriculum revision, developing research linkages with nationally and internationally renowned institutions and initiating faculty development programs, to name a few.
Civil Engineering is one of the oldest engineering disciplines and the most recognized in the world. One can easily find evidence of mastery and hard work of civil engineers all over the globe. Civil Engineers design and construct structures ranging from deep sea tunnels and ports to skyscrapers: and from magnificent bridges and highways to monumental dams and waterways. It is an exciting field of engineering which influences individuals from all walks of life.
Obtaining Civil Engineering education is, in fact, a life-long learning process where theoretical knowledge combined with field experience transforms fresh graduates into successful professional engineers. In the Civil Engineering department of CUI Abbottabad, we prepare young aspiring civil engineers to take on the challenge of innovation and research. We adequately train them to handle the complex process of planning and design of civil engineering structures with zeal and confidence. We also instil in them the culture of life-long learning so that they remain abreast with the technological innovations in the rapidly advancing world. Our students and faculty frequently attend social events, participate in extra-curricular activities and present their work at national and international conferences. These activities sharpen their communication and interpersonal skills.
We have 9 fully equipped state-of-the-art laboratories, providing hands-on experience to students. Our labs are also used by the students to conduct research for their final year projects. Our students also enjoy ready access to a team of highly qualified and dedicated faculty members, many of whom have specialized knowledge and industrial experience. We strive to hire and retain the best faculty who are passionate about teaching. Our faculty takes the challenge of teaching as a "mission" rather than a "job". We also impart cross-disciplinary and interdisciplinary knowledge to our students. Our curricula include many courses taught by the faculty of allied departments. It is worth mentioning that both the bachelor's and the master's programs offered by the Department are accredited by the Pakistan Engineering Council (PEC) and recognized by the Higher Education Commission (HEC).
I personally invite you to visit our vibrant Civil Engineering Department located in the "K" block of the beautiful CUI Abbottabad campus. Our doors are always open to visitors. We would be happy to welcome you and show you what we have to offer and answer any questions you may have. Thank you for visiting our page: we look forward to welcoming you to the Department!