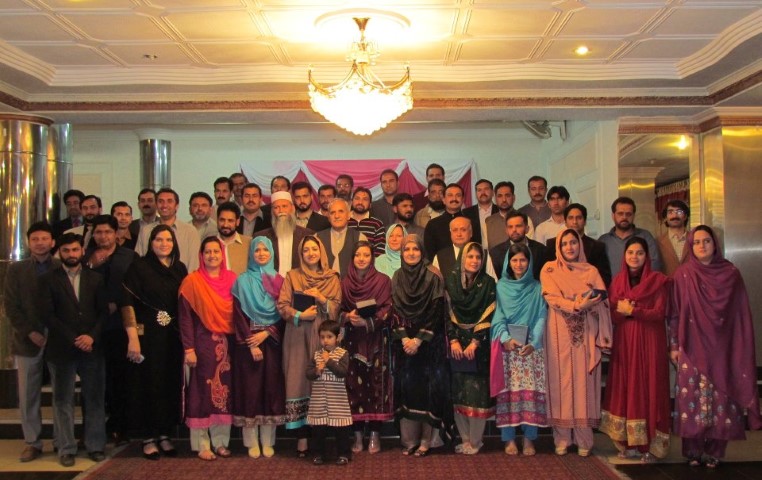 Leaders All the way
Introduction
Department of Management Sciences started with the establishment of CUI Abbottabad Campus in the year 2001.
Since its inception The department has made giant strides in the field of Management and business administration Studies. Initially, the department ran one program of BIT. With each day forward department has expanded its academic portfolio by offering versatile programs both on undergraduate and graduate levels. And today department offers four undergraduate and six graduate programs.
The Department of Management Sciences ensures that its students are provided with every possible input required to develop cutting-edge knowledge across a broad range of vital business and management subjects.
VISION
We Aim Excellence in Grooming Business Leaders Through Quality Teaching and Research
MISSION
Business Education: Excellence in Business Education through specialized and updated teaching would be achieved in a friendly but focused environment. It shall cover the whole Horizon of Business community with a special interest in problem-solving and future development.
Research: High impact focus research of international standards for corporate and social groups shall be a regular part of imparting education through case studies and incubational business models.
Leadership: Based on Business Education and Research the prime objective is the creation of a diverse pool of dynamic leaders
VALUES
Core values of the business school which help in building the foundation of the future business laureates are of paramount importance to the kind of business graduates we are producing. Department of Management Sciences embarks on the values such as courage, integrity, accountability, rigour, diversity, team and community. We strive to develop and work to incorporate them into every aspect of the student experience
ETHICS
Code of ethics helps the department to guide its policy in a way that enables the members to make morally correct decisions. It spearheads the members to take decision free form prejudice, hence promoting trust, fairness, courtesy, respect and tolerance. High power committee is installed to work as a watchdog on the faculty, student and overall campus activities.
STRENGTHS
The Department of Management Sciences boasts of following strengths
7 permanent PhD Faculty members (from reputable foreign universities in UK, Australia, New Zealand and other developed countries)
Over 70 full-time faculty, mostly foreign qualified and/or with linkages in the industry
Internationally accredited and HEC recognized programs
Aesthetically appealing campus – must visit to appreciate
24/7 campus-wide Wi-Fi internet access
Library Facility meeting international standards
Access to online journals, books and research repositories
State of the art computer labs and multimedia enabled classroom facilities
Transportation facility for our students
GOALS
The Goals and objectives of the Department are as follows:
Establishing "Abbottabad Business School" to meet international standards in Business Education
Business Incubation Centre for facilitating and encouraging our students and community
Establishing a chapter of Research Centre
Initiation of PhD. Program
International linkages
Establishment of Executive Development Centre
Development of independent Research Centre
PhD. scholars to address National and Regional Issues
Publications
Indigenous Economic Problems
Consultancy and Strategic Groups Development